June 18, 2013 | Events |
Mustang Day at Monticello Vineyards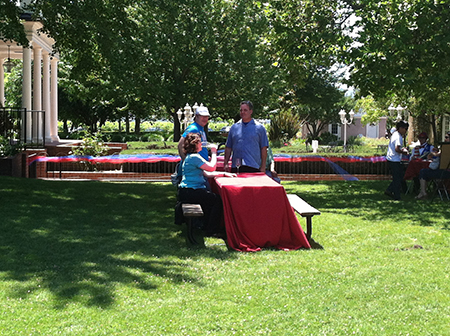 The Corley Family with Stephen Corley ('90) and Kevin Corley, Father of Hayden Corley ('17), hosted Southern Methodist University's 4th Annual San Francisco Alumni Chapter Wine Tasting at Monticello Vineyards this past weekend. It was a beautiful sunny day with a nice breeze to keep it cool yet comfortable for an outdoor party in the Napa Valley.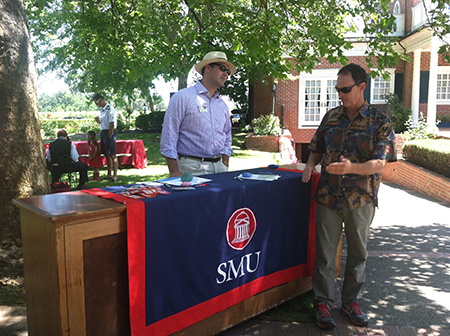 The event took place on the East Lawn and included activities for the whole family. Everything was decorated in red and blue to honor the SMU Mustangs including a giant SMU banner to welcome the guests at the registration table where they were greeted by Kurt Pottkotter, SMU Executive Director, National Major Giving Programs.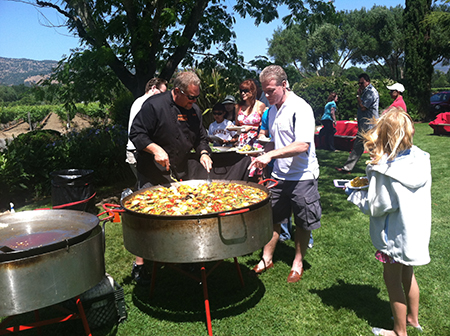 The wine tasting and entertainment lasted from 1pm to 4pm with the live band New Copasetics on the terrace, a face painter and balloon artist to entertain children and Gerard's Paella hauling their huge pan of ingredients to create their famous mixed paella.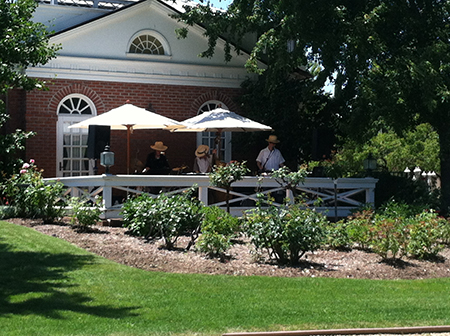 Monticello poured the 2011 Estate Chardonnay, 2010 Estate Pinot Noir and 2010 Jefferson Cuvee Cabernet Sauvignon while guests mingled with Stephen and Kevin Corley throughout the day.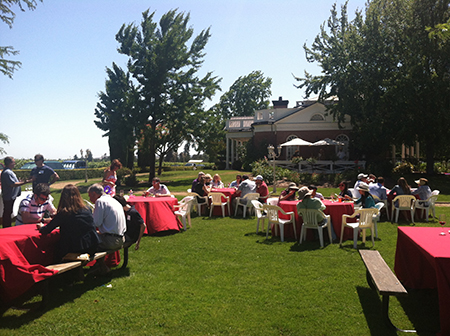 It was a real treat for me to be a part of, as well, being a graduate of the class of 2009. We look forward to future events with the SMU Mustangs. Pony up!