February 20, 2023 | Chris Corley
Ambassador Club | Spring Release 'Pickup Party'
The drought in California over the last few years was not just limited to water, we felt it socially as well. With the rains this winter, and our resuming of group events, it sure feels nice to be getting together again! We've had a wonderful Presidents' Day Weekend at MONTICELLO. A highlight was our Ambassador Club Spring Release Pickup Party on Sunday!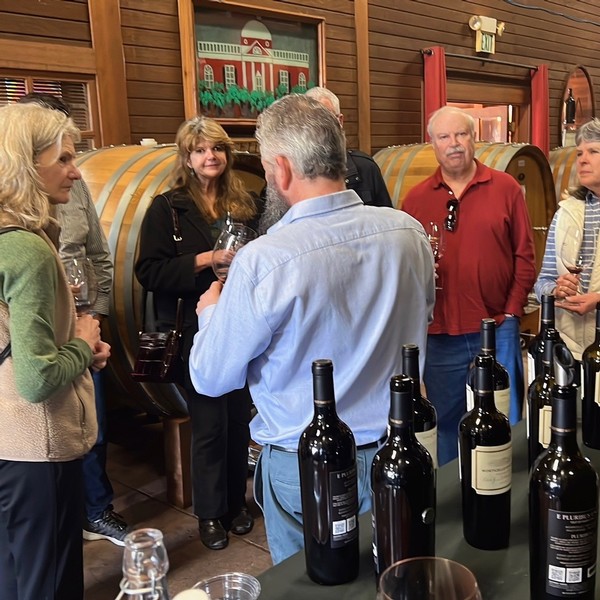 Our local Ambassadors joined us for the afternoon, to taste new and inaugural releases, and specially bottled club exclusive wines. Many of our club members have been loyal fans of MONTICELLO for years, and we were pleased to welcome them back to the winery!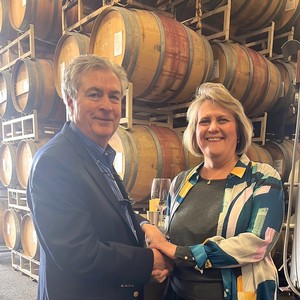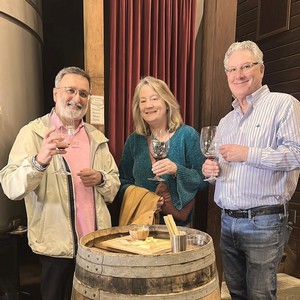 We also enjoyed inviting potential new club members into the cellar for a taste of the new wines, and were pleased to have these new members join the club on Sunday as our newest MONTICELLO Ambassadors!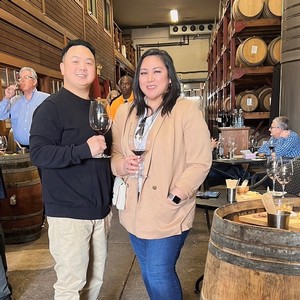 We enjoyed wonderful live music from Megan Schoenboem, whose beautiful singing and gentle guitar playing filled the winery cellar with cheer. We also enjoyed Brazilian-inspired chocolate truffles courtesy of Fabi Hayes and her Brigachero trailer. Both Megan and Fabi enhanced our afternoon, we we'll be sure to have them both back again!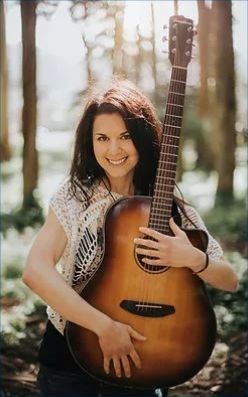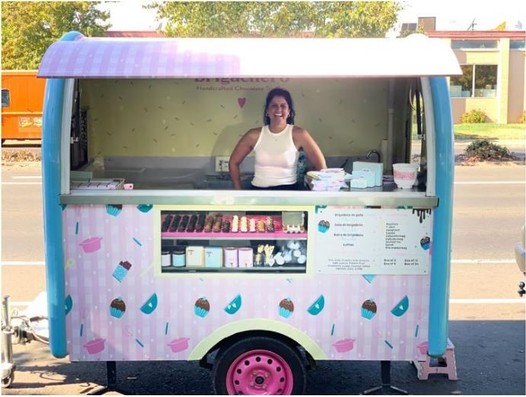 This was a unique Ambassador Club event, with three new releases ...
MONTICELLO Corley Reserve Chardonnay 'Block 1, Clone 96' 2021
MONTICELLO Il Corvo Nero Pinot Noir 2020
MONTICELLO E Pluribus Unum Red Wine Multi-Vintage
All of the wines resonated deeply with our club members, as much for the uniqueness of the wine, but also for what the wines represent.
Il Corvo Nero is a Single-Vineyard, Single-Block, Single-Clone, Single-Barrel Pinot Noir. Bottled from a single puncheon, this wine was made in honor of our Dear Ol' Dad, crafted in the classic style that he loved so much. The label was designed in the simple, clean style that he favored. The wine itself displays exuberantly fresh strawberry, red cherry, cola, and cinnamon aromas. It is medium bodied with very light oak, fresh fruit and a lingering finish.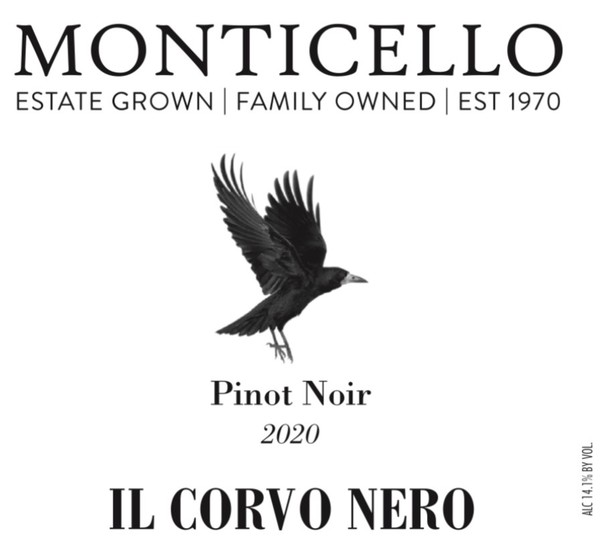 E Pluribus Unum has been a fascinating journey of blending time. This wine inspired many lengthy conversations during our pickup event, as it was the first time any of our members had experienced a true and thoughtful blending of time. E Pluribus Unum translates from Latin as 'Out of Many, One'. As a winemaker, I represented this in terms of blending many vintages into one wine. This was an inspired exploration of working my way through our wine library and cellar, blending together previously bottled wines with wines from barrel. This wine is mostly Cabernet Sauvignon with some Cabernet Franc and Merlot. It encompasses wines from as far back as 2000, and as recent as 2021. It is a wonderfully juxtaposed medley of youth and maturity, vibrancy and subtely, richness and refined tannins.

Both
Il Corvo Nero
and
E Pluribus Unum
are
Ambassador Club Exclusive
wines, so are only available to our members. If you're interested in purchasing either, or joining our Ambassador Club, please call our club line at (707) 253-2802 x32 or email us at
wineclub@monticellonapa.com
.