October 1, 2023 | Chris Corley
MONTICELLO | S54 E10 | Sampling!
MONTICELLO | Napa Valley
S54 E10 | Sampling
I was thrilled to be accompanied in the vineyards today by my son Jackson Corley, daughter Ruby Corley, and her boyfriend Nikos Kelperis! My heart is full being able to spend the day with this team! Happy, positive, enthusiastic, eager to learn ... such a great recharge for this seasoned graybeard!
We avoided the rain (it came down hard for a little bit there!) ... we visited all three of our upvalley vineyards for a walk through the rows, tasting and evaluating the fruit, talking about the vineyards, and pulling some samples!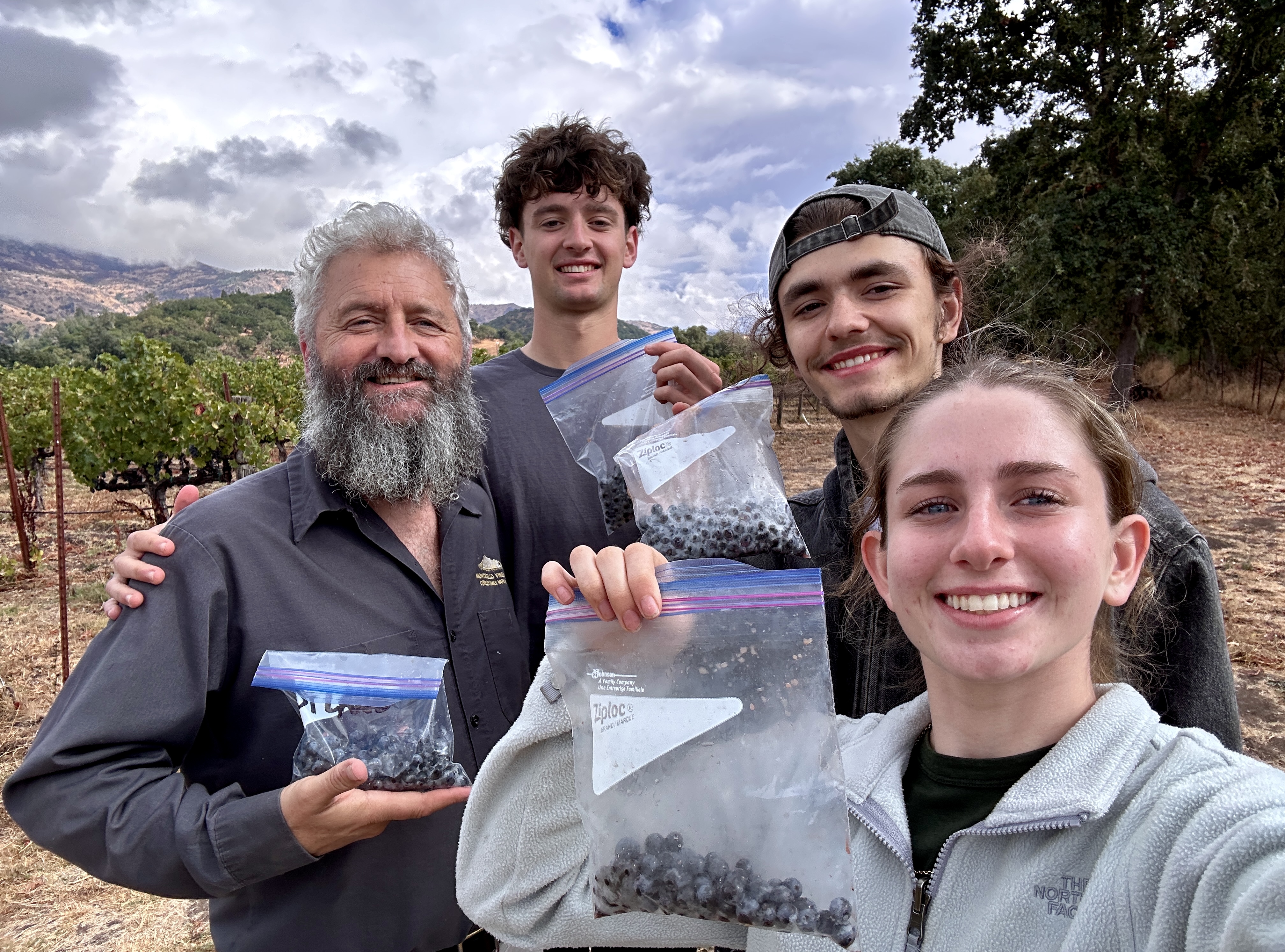 Yewell Vineyard | St. Helena
Looks great! Nice green canopy, fruit is medium-exposed. Plump, juicy berries with no dimpling or shriveling. Flavors are great. This fruit can hang for another 3+ weeks.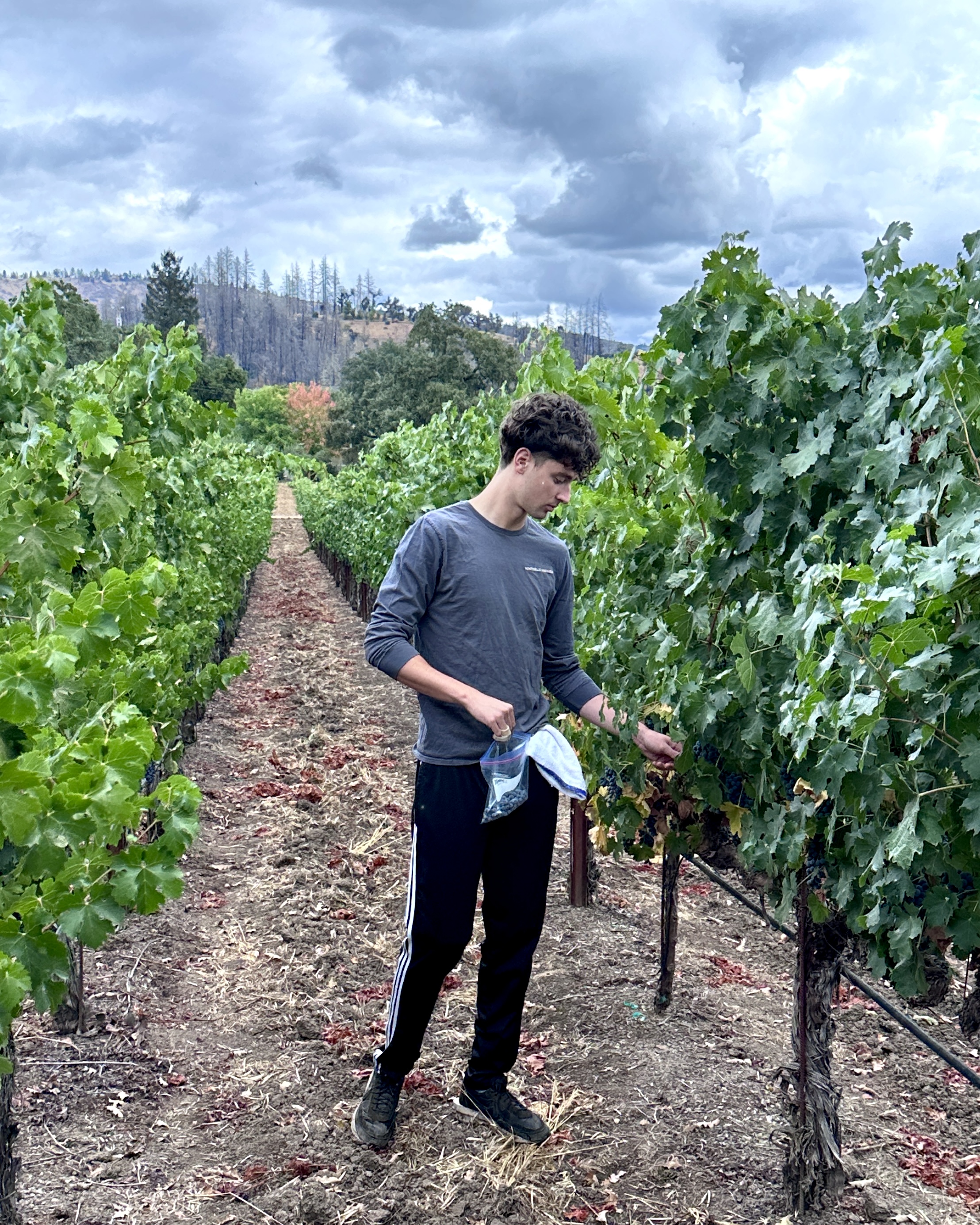 Tietjen Vineyard | Rutherford
This block tends to be a little ahead of the other two each year, even in a late year like this. Some senescence (yellowing of leaves), clusters are more exposed, the fruit tastes terrific. Maybe 2 more weeks.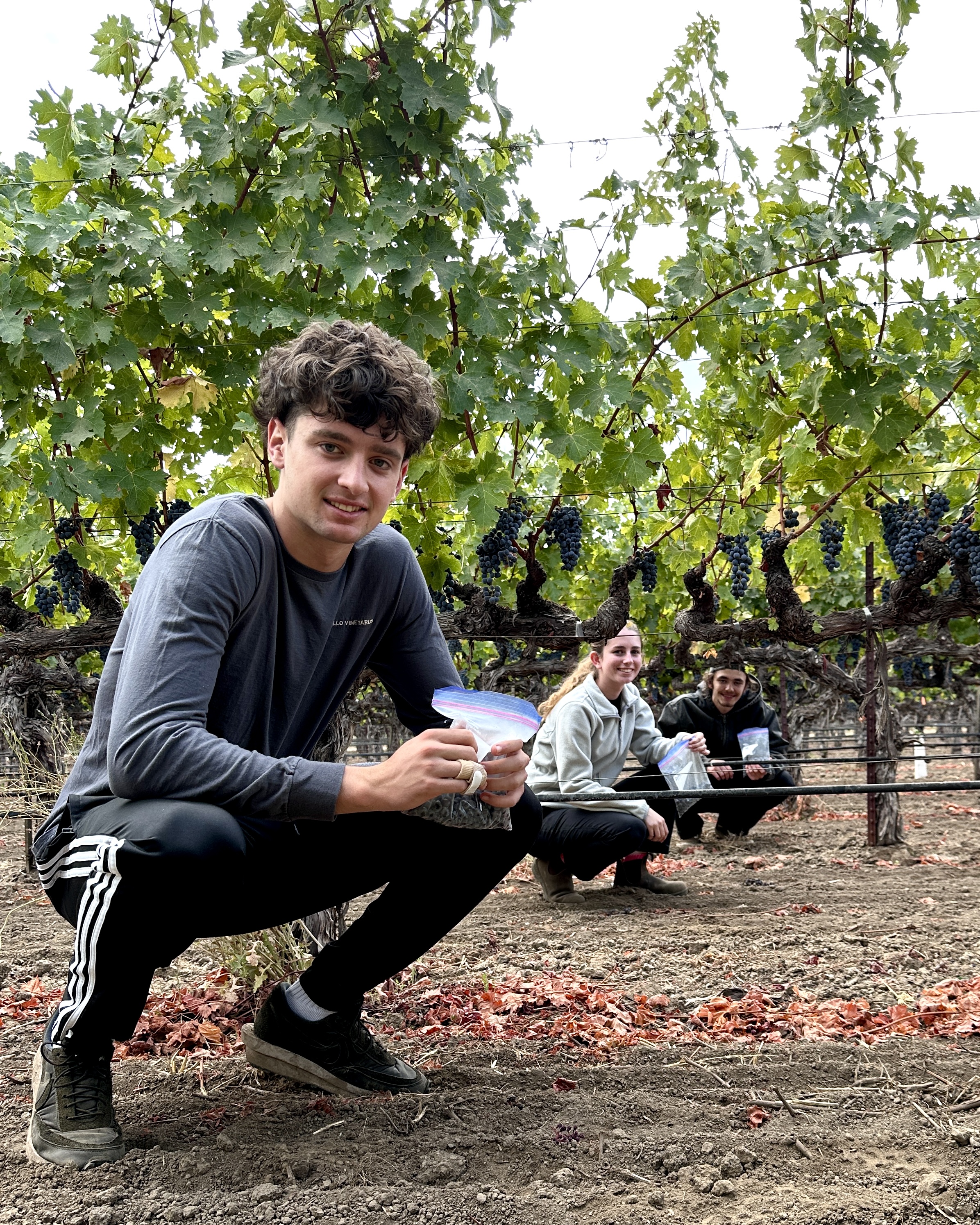 State Lane Vineyard | Yountville
This vineyard produces the most dense, robust wine of the three upvalley vineyards. The canopy is typically a little lighter, resulting in more fruit exposure. Today the fruit tastes great, nice cropload. Maybe 3 more weeks.