February 24, 2015 | The Corley Family
Premiere Napa Valley 2015

​
Premiere Napa Valley 2015 ended with another record breaking year at $6 million!
I spent an eventful week with Stephen and Chris Corley at five trade tastings representing the State Lane Vineyard in Yountville, Tietjen Vineyard in Rutherford, Yewell Vineyard in St. Helena, the two vineyards in the Oak Knoll District and Next Generation in Wine. Each of these prepared our visiting trade for where to bid on Saturday's big auction day at the Culinary Institute of America at Greystone.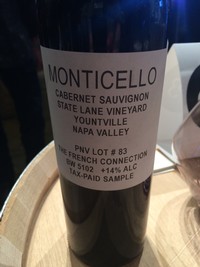 Monticello Vineyards entered The French Connection under Lot 83 (our lucky number for Jay Corley's age).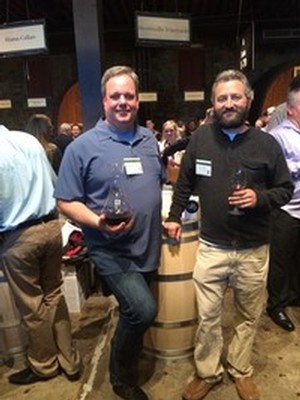 Notes from Chris Corley about this wine:
This is an organically grown, single-vineyard wine from our State Lane Vineyard in Yountville
Our family has farmed this vineyard since 1982 and believe 2013 will be one of its finest vintages
We created a one-of-a-kind hybrid barrel of French and Virginian oak specifically for this lot
We honor Thomas Jefferson's foresight 250 years ago, making the original French-Virginian connection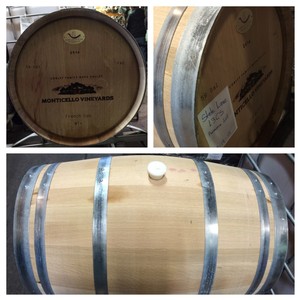 This 100% Cabernet Sauvignon from the 2013 vintage currently ages in a custom designed barrel with a French and Virginian barrel head on each side and alternating staves.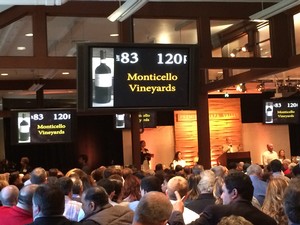 We congratuate Gary's Wine & Marketplace for the winning bid at $28K!