March 11, 2019 | Chris Corley
The Yewell Vineyard
In 1982, our family started working with a wonderful vineyard on Ehlers Lane. It was owned by Bill and Marcia Manker, a dignified and gracious couple. Bill Manker was an interior designer, and directed the design work when we built The Jefferson House at Monticello Vineyards in 1984. He made several visits to Thomas Jefferson's Monticello in Charlottesville, to ensure that we got the colors and styling correct. As a result of Mr. Manker's dedication to detail, all of the rooms in The Jefferson House are consistent with the décor in Jefferson's Monticello.
The Mankers were a delightful couple and fantastic stewards of the land, but eventually Bill and Marcia passed on, and the time came that the property changed hands, then another wonderful couple came into our lives. Dave and Nancy Yewell purchased the vineyard in the late 1990s, and put some TLC into the property, rebuilding the residence, and replanting the vineyard in 2000. We chose Clone 337, and the row orientation was shifted to East-West, previously it had been North-South. The vineyard is trained on bilateral cordons.
After a few vintages of developing the vines, the vineyard was producing very nice wines by 2003, and 2004. A big decision came for us in determining which vintage we wanted to re-debut this vineyard with. 2004 was a hot, early season, and although the wine was very nice, we didn't think it was representative of the best that the vineyard could produce. The 2005 was fantastic, but by the time we were ready to make a designation decision, we already had 2006 in barrel, and I felt that was even better. So we remained patient, and re-debuted the vineyard with the 2006 vintage, now known as Yewell Vineyard.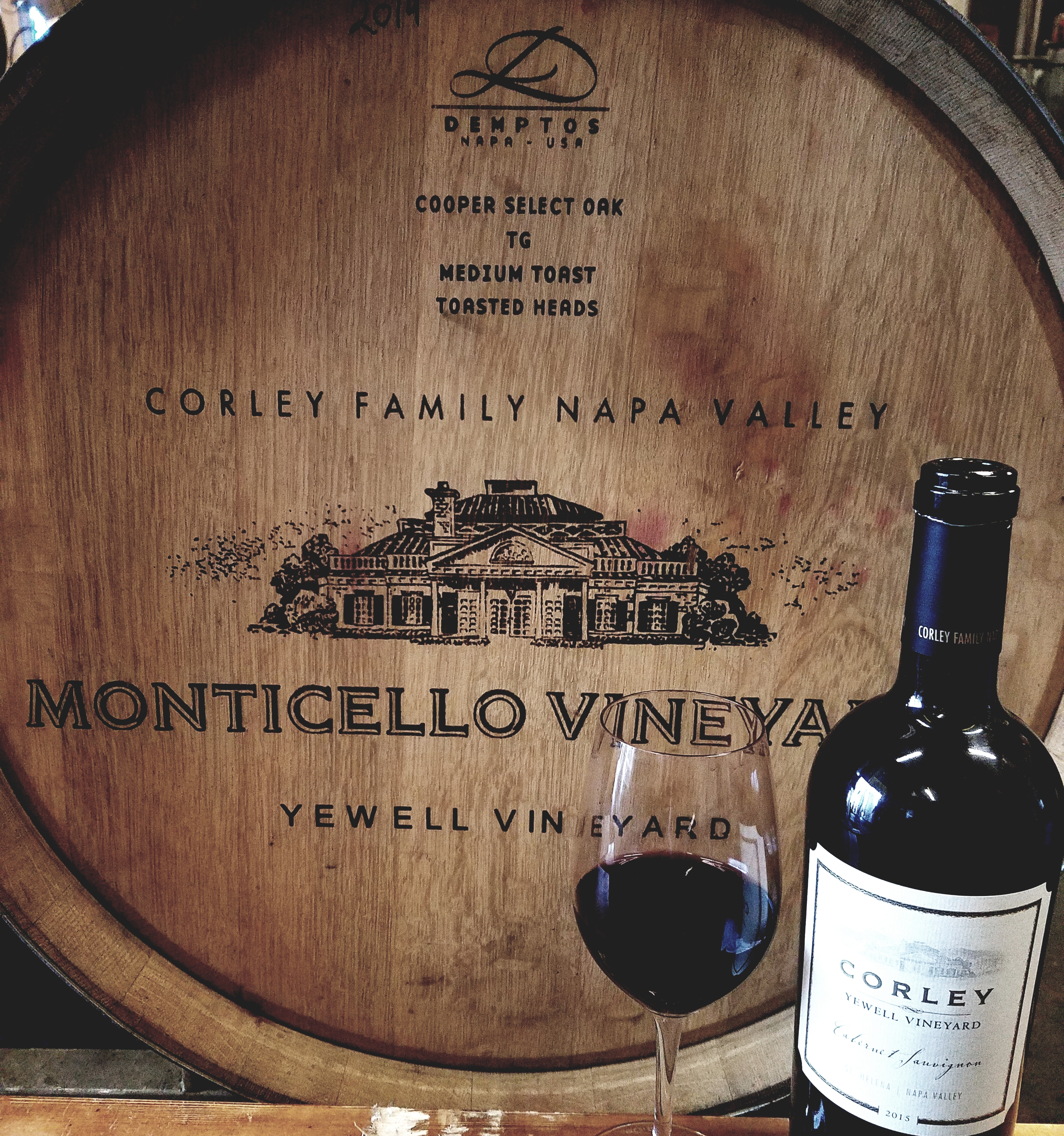 I'm proud of every vintage of Yewell Vineyard we've produced since 2006. All of the bottlings of this single vineyard designate have ranged between 5-10 barrels, roughly 125-250 cases. Our upcoming release of Vintage 2015 is a beautiful wine, and will be a special club release for our Wine Clubs this month. In 2015, we produced just 5 barrels of this single vineyard designate. As is typical for this vineyard, the aromas are ripe, dark berry fruit with hints of spice. The wine is aged in French oak barrels for 28 months, roughly 50% new, imparting a moderate flair of oak aroma and flavor and a hint of creaminess. On the palate, the wine is rich but with a nice framework of tannin that will allow this win e to age gracefully for 20+ years.
Cheers, Chris Corley
Proprietor | Winemaker