November 27, 2010 | First Category | Chris Corley
Seasonal Clippings, Vintage Whiskers II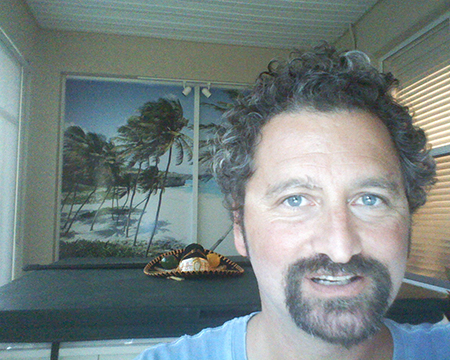 Sideburns & Goatee
Posted By : Chris Corley
In a previous post a few months ago, I wrote about the intentional shearing of my longbeard and how the timing of the annual shearing of the harvest beard is a lagging indicator of the how the growing season is developing. Yesterday, I made a rookie accident that resulted in a facial follicle tragedy, but also has a correlation to winemaking. Somehow, in the 20 years I've had a beard on my face, through many nights of travel and mornings of self-induced grogginess, I've managed to avoid this peril. The clippers were carefully set to 5, but the guard was not in place, resulting in a runway across my cheek that the Space Shuttle could land on upon its return to our atmosphere.
I was temporarily blinded by the bright virgin cheekskin that had not seen the light of day since 1991. Once I regained my vision and senses, it was clear that there were not many options. I had to go barecheeks for the first time in 20 years. Sideburns and Goatee, Moustache, or a complete face-razing. A moustache seemed completely out of the question considering I don't have a pair of reflective CHP sunglasses to go along with one. A face-razing was too much to consider under the circumstances. Sideburns and Goatee.
These kinds of things happen in winemaking as well. In spite of all the careful planning, written and signed work orders, data entry and double checking - every now and then shit happens. 10 barrels, instead of 9, get pumped into a blend. Maybe the correct lot was pumped into the blend but the wrong barrel was pumped, resulting in a different new oak composition than intended. Fortunately, I have a long time crew that really cares about the wines that we , as a team, are making. In those unfortunate and uncommon situations, they react the same way that I did when I sheared a runway across my face. They stop what they're doing, assess the situation, and then we can move forward with the best option given the circumstances.
Fortunately these types of situations are as infrequent in the cellar as they are in my home barbershop. If you ever see a new brand on the market called 'Goatee', maybe the loyal readers of our blog will know the story behind the blend ..."