September 25, 2023 | Chris Corley
Winemaker Journal | Chardonnay
MONTICELLO | Napa Valley
S54 E9 | Chardonnay
Today we picked all of our Chardonnay from the MONTICELLO Vineyard in Oak Knoll District!
The fruit tastes great, and we had a nice balanced cropload. We're thrilled!
We have two primary sections of Estate Grown Chardonnay ... Block 1, Clone 96 & Block 3, Clone 95. Each section has a distinct personality that we'll nuance and celebrate through different fermentation and aging methods.
WHOLE CLUSTER PRESSING
We whole cluster press about 2/3 of our Chardonnay, meaning we just take the grape clusters straight off the vine, and throw them into the press to squeeze the juice out.
Whole Cluster Pressed Juice tends to be cleaner, with less solids and more purity of fruit character.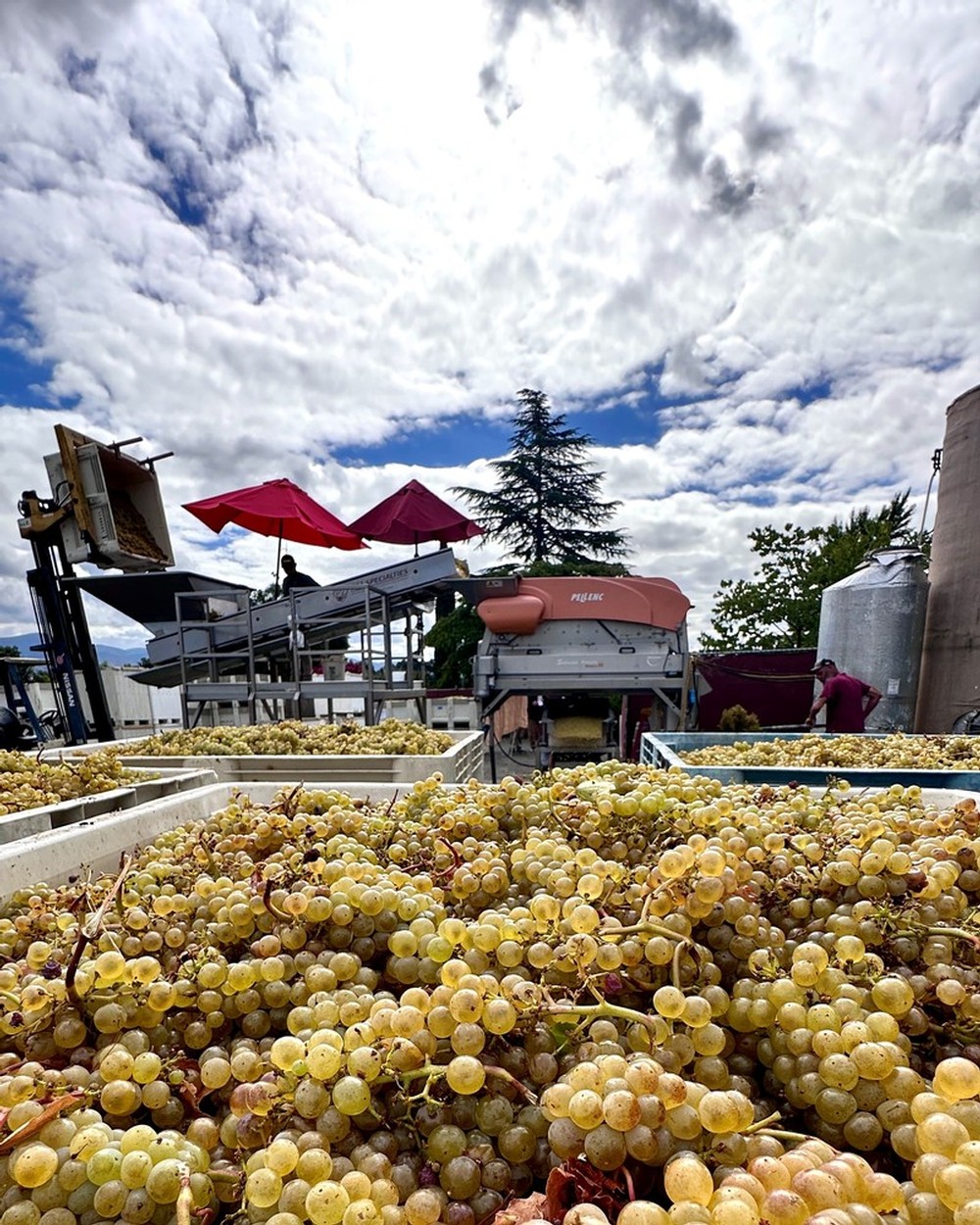 CRUSHING & SKIN-SOAKING
I also like crushing about 1/3 of our Chardonnay so I can soak the juice on the skins for 5-6 hours before pressing. This is a throwback to how I first learned to make Chardonnay in the early 1990s when we still had the 'old school' conical dejuicing tanks that were state of the art at the time.
Crushed & Soaked Juice tends to have more suspended solids, but also deeper texture, more weight on the palate, and deeper aromatic complexity.
In the end, I usually blend them, but I love creating and expressing the layers of complexity with this varietal!