August 2, 2009 |
Chris Corley
Posted By : Chris Corley
Note : As a small family owned and operated business, we hold our staff in very high regard. They are our extended family. We have several staff members that have been with us for 25 years, and many that have been with us more than 10 years. This current series of blogs will introduce our staff members, from all different departments, whom we are so proud to have working with us.
RAFAEL CORTEZ, CELLARMAN
Rafael joined our team by working in the vineyard and over the course of about 10 years, he worked his way up through the ranks to be our lead tractor driver and the right hand man to our Vineyard Manager. For his last couple of seasons in the vineyard, Rafael would come to me towards the end of each harvest and ask if we had any work in the cellar. Each year, I unfortunately said that we didn't have a full time slot. His perserverance paid off in 2005, when we were inundated with a flood of fruit, and we had a full time position open up for him in the cellar. He has worked in the cellar for the last 4 years, and has been a great team member. Rafael does just about anything needed in the cellar, but his primary responsibility during bottling season is assisting Rodolfo in preparing and running the bottling line. Rafael is a great team player and we are all happy to have him as part of the team. Rafael wrote a short piece that he wanted to share ...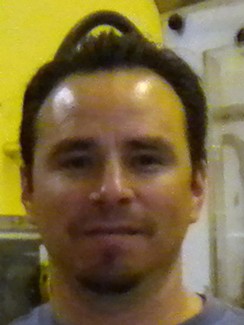 ""I've been married to my wife Gaby for 7 years. We have two daughters, Isabel and Lesley, and we're looking to have a third. I dedicate my weekends to my family, and the week to my job. I consider myself a happy, humble, and lucky person. When I wake up in the morning, I feel ready for another day at the winery! My job keeps me active and it's very important to me and my family. I want to thank the Corley family for allowing me to be a part of their team.""
Thanks Rafa! We're happy to have you on the team as well!