March 4, 2021 |
Chris Corley
Back in the mid-late 1900s, our dad was a successful entrepreneur in Southern California. He was ahead of the game, 'they' hadn't even come up with the word entrepreneur back then, but he was doing it anyway. He was a big fan of the wines from Burgundy, both red and white. He was a member of various tasting groups, including the Chevaliers du Tastevin. In the mid 1960s, he attended Pepperdine University to get his MBA. He wrote his thesis on how to start a winery in the Napa Valley. It was accepted, he received his MBA, and that thesis is the foundation of the business plan that Monticello Vineyards has operated under for 50+ years.
I remember him enjoying his wine at dinner, always in moderation, but smiles and laughter. As a kid, something about the crystal decanters and the importance and discussion surrounding wine struck me as appealing, even though I didn't really understand why at the time. I could see at a very young age, it was a beverage that was different than any other on the table. Over the years, I grew to understand why wine holds such a spell over us, and admittedly, I myself am now deeply entranced.
In the late 1960s, our dad was venturing up to Napa Valley, and now he had in his mind that he wanted to coalesce two of his interests ... his deep appreciation of wine, and an internal sense of getting back to the earth, this latter interest largely driven by a history of farming in our family that dates back many generations to Virginia, and later in Illinois.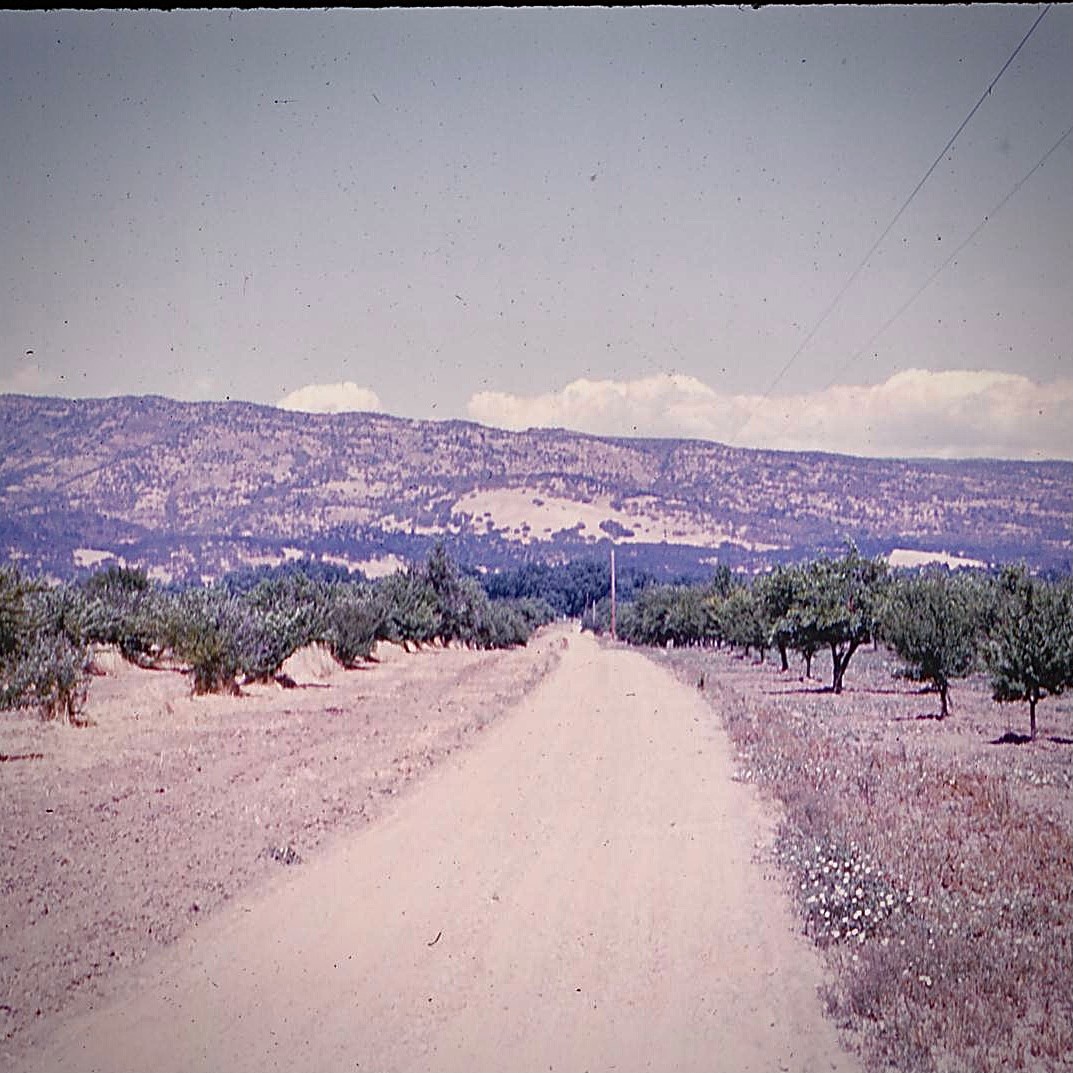 What pop saw in 1969 that made him think his dreams of growing world class Pinot Noir and Chardonnay in Napa Valley could be realized.
Around 1969, he came across an old prune orchard for sale in the southern end of Napa Valley, now known as the Oak Knoll District. It was a dry, dusty old prune orchard, but he had vision and a plan, and he could see not just what it was, but what it could be. This old prune orchard was about as far south in Napa Valley as anyone would consider planting winegrapes in 1969. Cerneros and Coombsville were not yet established as winegrowing regions. He wanted to be in the souther end of the valley, because it was cooler, enjoyed the daily breezes from the bay, and gave him the best opportunity to grow world class Pinot Noir and Chardonnay in Napa Valley. The property was situated next to the river, which was appealing as well. In the early years, we grew Pinot Noir, Chardonnay, Sauvignon Blanc, Chenin Blanc and Gewurtraminer on the estate. All of the Cabernet Sauvignon back then was grown upvalley in St. Helena, Rutherford, Spring Mountain, Yountville.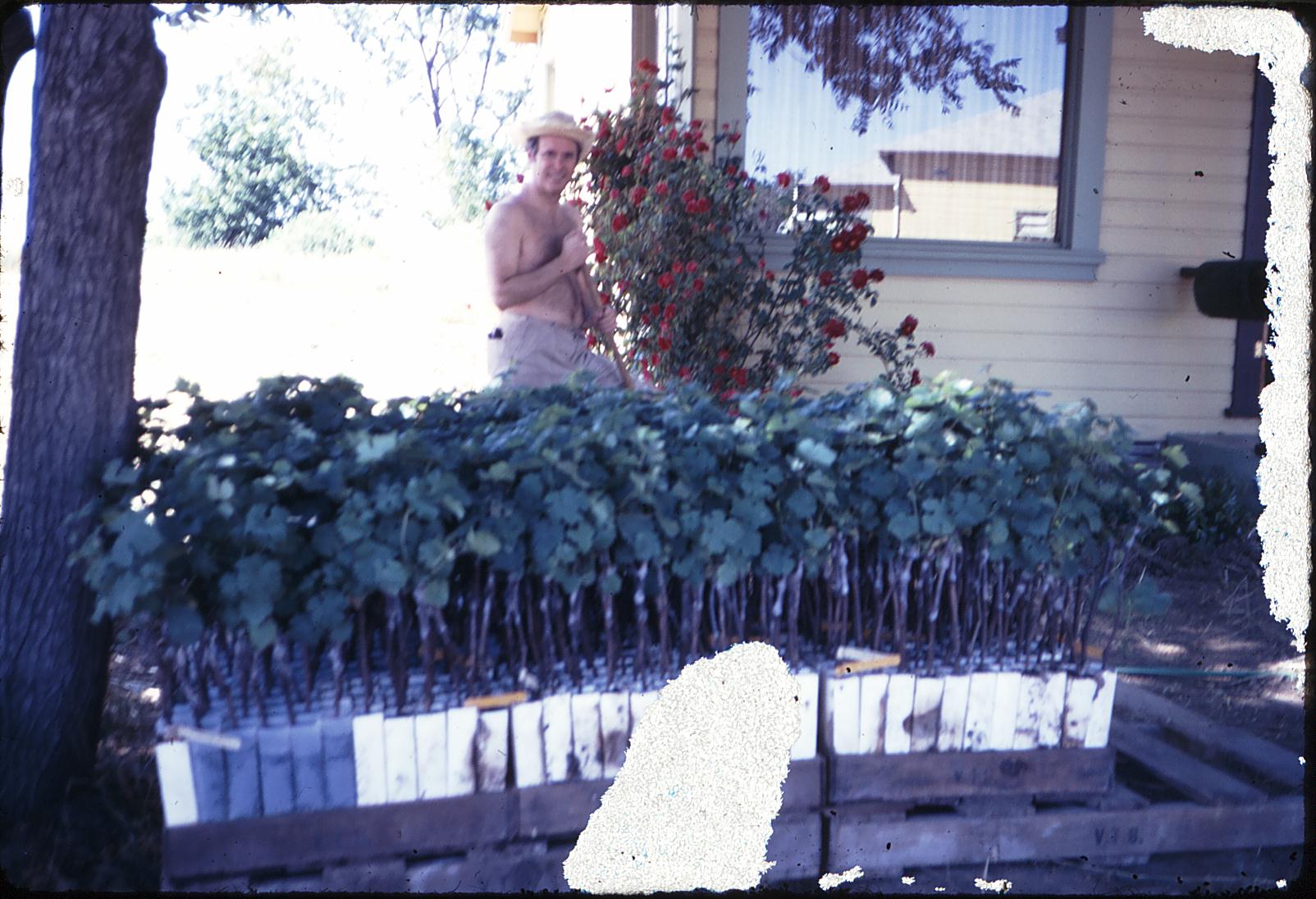 Dear Ol' Dad ... although not so old, sometime around 1970ish.
Our varietal plantings have shifted over the course of 50 years, we now grow Cabernet Sauvignon, Cabernet Franc and Merlot on our vineyards in Oak Knoll District. We don't have any Sauvignon Blanc, Chenin Blanc or Gewurztraminer planted, but I would certainly love to put in a few rows of each on our next planting cycle! Being true to Dear Ol' Dad, we still grow a pretty good amount of Pinot Noir and Chardonnay on the estate. We have multiple clones of each in different blocks, and bottle a small amount of isolated block and clonal offerings each vintage, for example our Corley Chardonnay 'Block 1, Clone 96', or our Corley Pinot Noir 'Block 2, Clone 777'. When people politely ask why we're growing Pinot Noir and Chardonnay in 'Cab Country' ... well, some things matter more than others, and our dad's vision is one of those things. Cheers to Dear Ol' Dad on this Throwback Thursday!
If you'd like to enjoy a glass of our single vineyard, single block, single clone offerings, please call us at (707) 253-2802, or visit us at www.corleyfamilynapavalley.com