January 29, 2023 | Chris Corley
TEAM | Together Everyone Achieves More
MONTICELLO | Napa Valley
S54 E1 | TEAM
Together Everyone Achieves More
When I first started working at our family winery as a teenager in the late 1900s, our dad had implemented an initiative called TEAM, an acronym for 'Together Everyone Achieves More'.
As a young kid rolling barrels around the cellar, it resonated with me, because it made me understand that I was part of making a difference ... and as I've grown older and evolved through every position from Cellar Rat to Winemaker & Vice President over the last 35 years ... it resonates with me even more.
A company is a team.
It's not a group of disparate individuals, because that simply doesn't work and has the potential for too many unintended outcomes, and lacks the collective synergy for the whole to succeed.
It's not a family, as the psychology of a family structure in the workplace can burden employees with unnecessary, inappropriate and counter productive emotional baggage at work.
A company is a team. A group of people with different skills and tasks, where everyone works together, with symbiotic function and mutual support, to achieve a common goal.
I've been rooting for the
49ers
ever since I could, going to countless games at
Candlestick Park
with our dad as a little kid, then with my friends, then with my own son, sitting in the same season seats from 1971-2014, ... Lower East, Section 31, Row 23, Seats 9-10. And we continued going to games at Levi's, (although I still miss Candlestick)!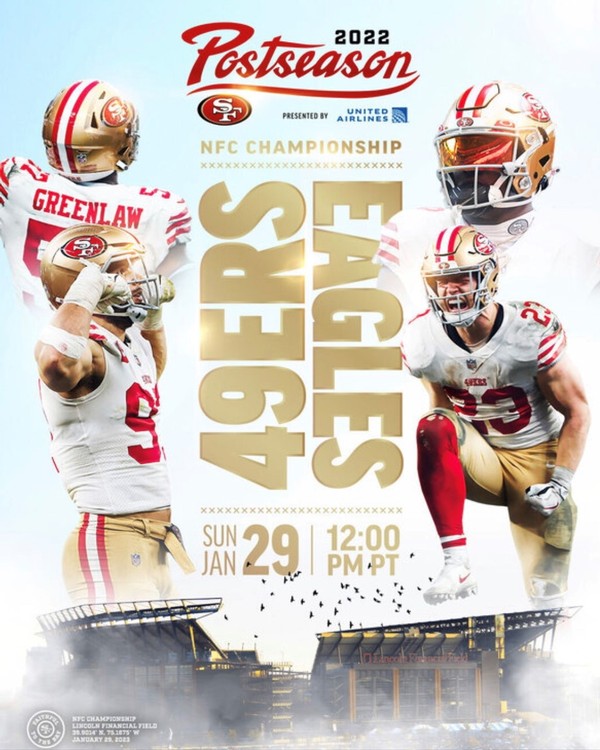 As the 49ers go into the NFC Championship game this afternoon with their previously third-string quarterback, Brock Purdy, we're seeing the true embodiment of TEAM culture. In what immediately seemed like a crisis at a leadership position, the entire organization rallied around a young QB, previously known as 'Mr. Irrelevant' by being selected the last player in the 2022 NFL Draft. With the entire team supporting him, this young man has helped spark the team and they are playing in the NFC Championship game today, coming in on a 10 game winning streak.
I'm rooting loudly for the 49ers today. Whatever the result is, Brock Purdy has risen to the occasion over the last 7 weeks and can walk very proudly away from this season. More importantly however, is the concept of TEAM that the entire 49ers organization, from the head office down to the field, has shown this season.
Let's Go Niners!
Dear Ol' Dad had it right so many years ago ...
TEAM | Together Everyone Achieves More
#togethereveryoneachievesmore #team #teambuilding #teamappreciation #teameffort #teamculture #leadership #work #people #culture #together #winebusiness #wineindustry