July 14, 2021 | Chris Corley
Founder's Month | Jay Corley
CORLEY | Cabernet Sauvignon 'Reserve' 1999
When our dad first set eyes on our property in the late 1960s, he saw a dusty old prune orchard, with a tall stand of black walnut trees in the back down by the river. He was 39 years old. He was 39 my whole life ... '39 and holding' he used to say! Where many might have simply seen a dried up old orchard, he envisioned an opportunity for a world class vineyard. He loved the wines from Burgundy, and settling into the southern end of the Napa Valley made a lot of sense for a guy that wanted to grow the best Chardonnay and Pinot Noir he could in California. Carneros and the Coastal regions hadn't really established themselves yet in the late 1960s, so he landed in what is now the Oak Knoll District of Napa Valley.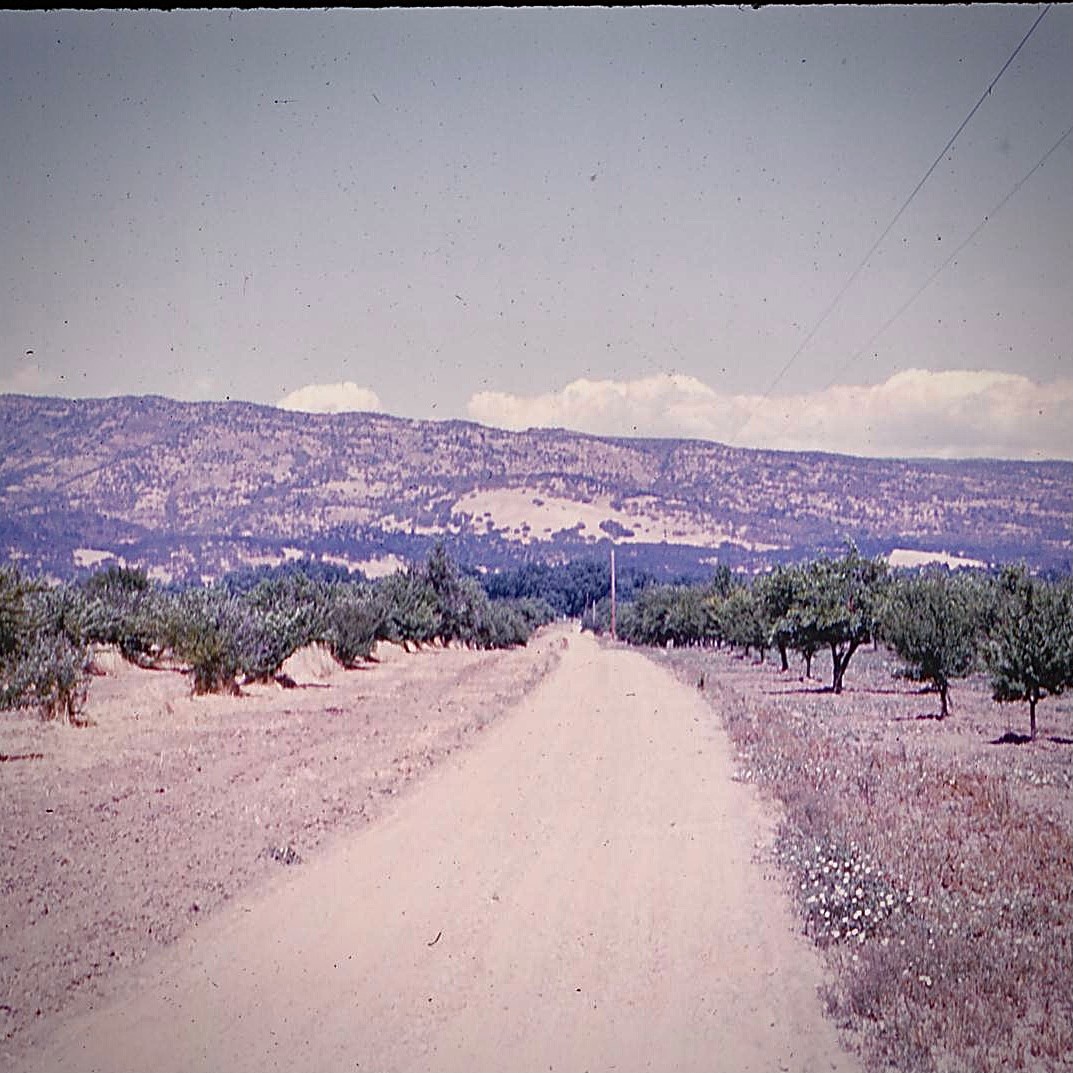 We grew all of our Cabernet Sauvignon upvalley back then, working with vineyards on Spring Mountain, and in St. Helena, Rutherford and Yountville. We still grow Cabernet Sauvignon upvalley, but have also expanded our varietals in Oak Knoll District to include Cabernet Sauvignon, Cabernet Franc and Syrah.
July is a special month for us each year, as July 1970 is when things started happening on the main estate. It was an exciting time for him, and all of us seven kids are grateful for his vision and foresight. Although Napa Valley has a winegrowing history dating back to the late 1800s, Prohibition really cut thhings off at the knees. Many of the terrific vineyards that were planted here in the valley were torn out, as winegrapes lost much of their value during Prohibition. Large swaths of Napa Valley were planted to what were more viable commercial crops at that time, largely figs, pruned and walnuts ... which is what our property was planted to in the late 1960s when our dad selected this site!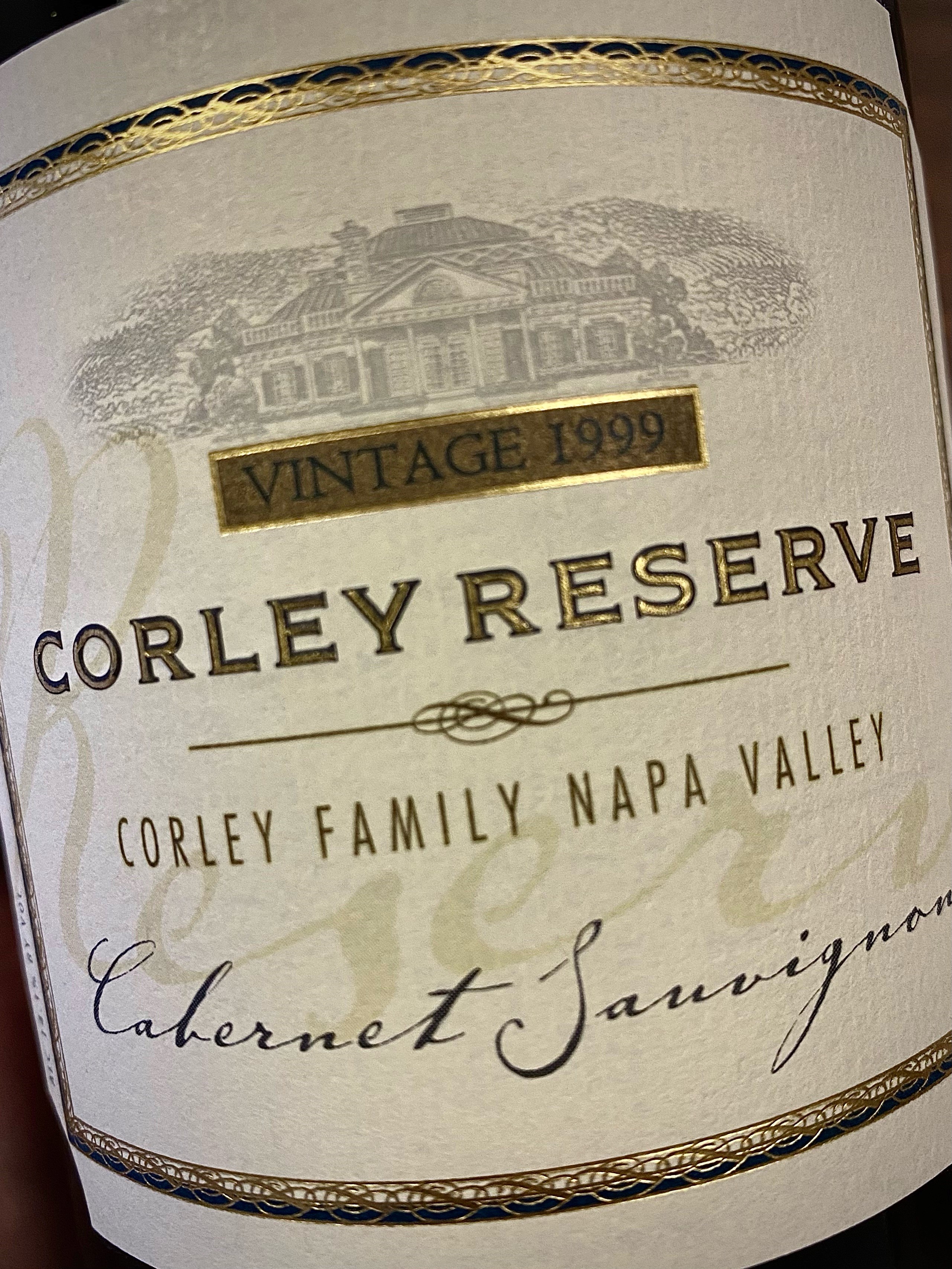 This July, we're celebrating our dad's vision and foresight by going back into The Library to pull out some gems. This week, we're enjoying the CORLEY Cabernet Sauvignon 'Reserve' 1999. This wine is a very personal favorite of mine. 1999 was my 10th year anniversary working full-time at the winery, and it was a great vintage. When the wine was released, I recall the tannins were a little rough around the edges, but we could see that the wine was so full on the midpalate, that it just needed some time to 'resolve the edges'. This wine was bottled in 2001, now at 20 years in the bottle, this wine is really in a wonderful space! The fruit is dark and ripe, with secondary and teritary layers coming in. The texture is smooth and the finish is long and lingering. I recommend decanting this wine for about 45 minutes to leave some slight sediments behind, and to give the wine an opportunity to open up.
We'll be raising a glass of 1999, and many others, to 'Dear Ole Dad' this month! Enjoy!