April 24, 2020 | Chris Corley
Earth Week : Old Green & New Green
As we celebrate Earth Day this week, we've had a lot of good reminders and food for thought about what it means to be sustainable. All across the world, everyone has made some kind of adjustment to their lives. Many have been sheltered in place and have not been out at all, others have been continuing to do their work, if deemed 'essential'. These last few months have been a globally experienced event, even if our individual experiences have differed. In terms of the impact on the planet as a result of the decreased activity, there have been some positive stories that have emerged. We've heard of air and smog clearing in typically polluted areas. With supplies not as readily available, and our access to stores reduced, we've all been reminded to think through how we can make things last, and how each of us can get by with less.
Our family has been growing grapes in Napa Valley for 50 years over three generations, an accomplishment we're collectively very proud of. Our dad and founder, Jay Corley, had an old-school mentality which still pervades our thinking.
Procure quality equipment, take good care of it, and make things last. I think of this as 'Old Green'. This way of thinking has been applied to our business since day one. We built the winery with good quality equipment, the best that was available in 1981. Good quality stainless steel tanks with thick steel stands. Permanent barrel storage racks that withstand anything that comes at them, including the 2014 Napa Earthquake. Quality John Deere tractors that still work our fields. A Healdsburg Machine Company crusher/destemmer that still works as well today as it did in 1981 when it was bolted into our crush pit. Rather than install an overhead hoist, we bought a 1950 Hyster forklift to dump the old 2 ton valley bins. It was 31 years old when our dad bought it. Now it's 70 years old. It still runs, and we still use it. These are all examples of 'Old Green'. Procure quality equipment, maintain it, and make it last.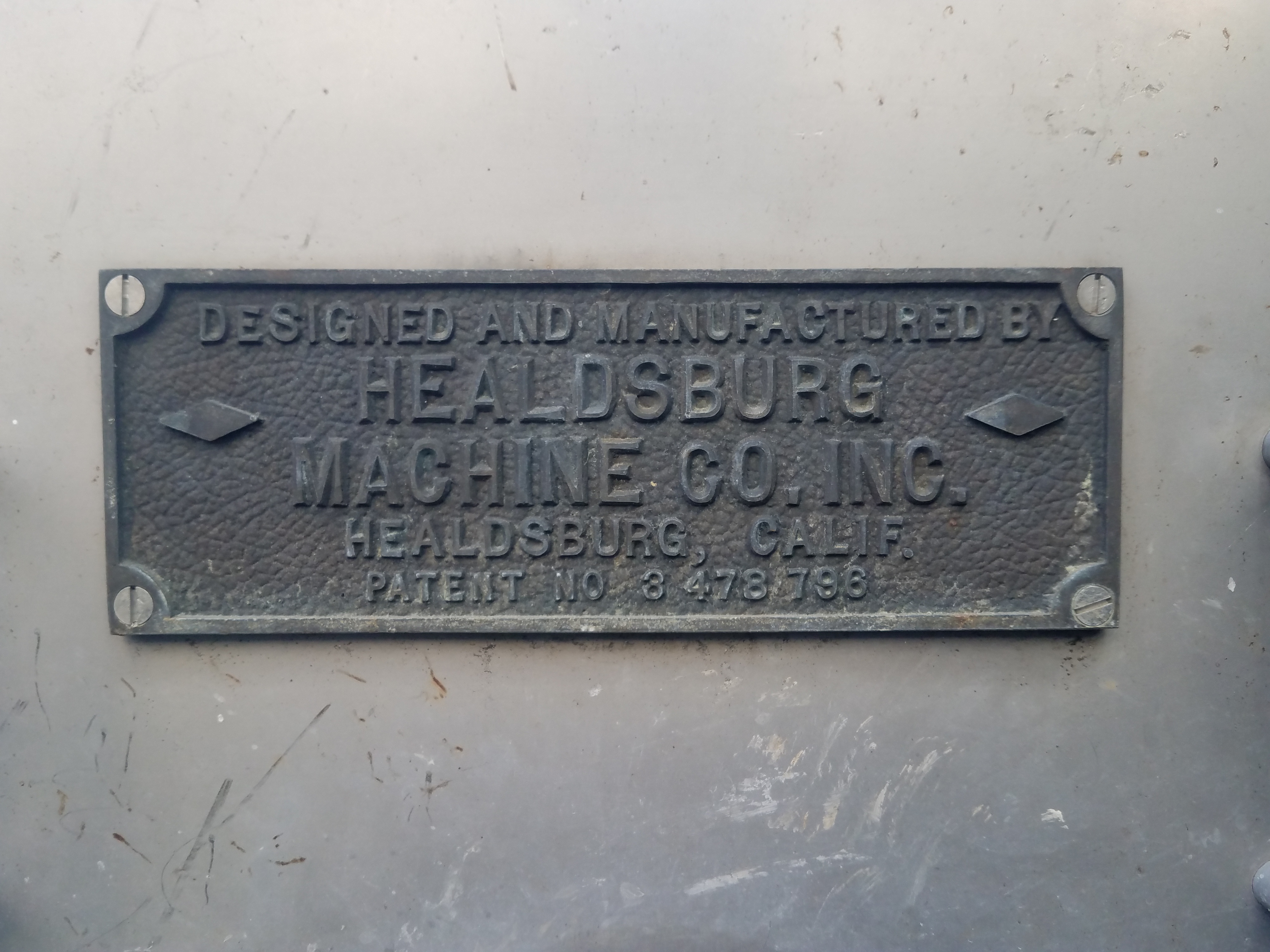 That said, we also subscribe to 'New Green'. We converted the Monticello Estate over to solar power in 2017, and currently generate >90% of our own electricity from the sun. We've replaced all of the sodium-vapor lights in the cellar with low energy fluorescence. We've insulated all of our tanks, and put air curtains on all of the warehouse doors to conserve the refrigeration inside the cellar. We replaced our original refrigeration system with a new efficient, four-compressor system that cycles on depending on the refrigeration demand. As the refrigeration demand increases, additional compressors will cycle on. As the demand decreases, the compressors will cycle off to save energy.
In the vineyards, we're very thoughtful with the products we use and spray. Two of our vineyards are certified organic, and one of those is certified with Napa Green. We continue to work towards organic certification on our other properties.
Like all, our motivations are complex. We care about the environment, and want to be good stewards of the land we own and tend to. We care about our business, and want to make our equipment and investments last and thrive. We care about our family and extended family (staff), and want their work environment to be safe. We care about future generations, including our own future generations that will hopefully be looking back on the decisions we're making now.
In almost every aspect of our business and in our family philosophy, we have one foot firmly planted in tradition, and another foot stepping forward seeking progress. Our approach to sustainability is much the same … Old Green, New Green.
Cheers,
Chris Corley