January 28, 2023 | Chris Corley
Winemaker on the Loose | Kansas City
MONTICELLO | Winemaker on the Loose
Kansas City, KS | Vintner Events
Winemaking is one of the great pleasures of my life, surpassed only by my family. Like all of the wonders of our lives, it is most enjoyed when shared. There are many aspects of mgrowing and making wine that I cherish, but there are a few that excite me very much. Filling a brand new french oak barrel, with warm just fermented red wine is absolutely one of the great pleasures of life! The joy of peering into the barrel with a small flashlight, watching the deep purple wine rise up the stainless racking tube ... with the most tantalizing aromas of blackberry, cherry, pepper, oak, vanilla and spice rushing out of the barrel as the wine displaces the headspace is almost undescribable.
Describing and sharing these experiences is also part of what we do as winemakers. We can't always share the physical experience with our customers, but we can share it vicariously, and this is what I love to do when I go out on the road!
This past week, I visited our distributor and many of our accounts in
Kansas City
. We also had two wonderful evening events, which provided terrific opportunities to share our wines and conversation with our friends and fans in KC. I love going to Kansas City because everyone is so friendly and enthusiastic ... lots of firm handshakes and direct eye contact, and good old midwestern hospitality.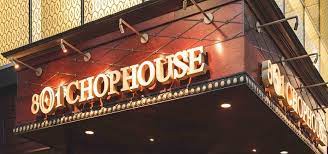 With our distributor,
Handcrafted of Kansas
, we hosted a wonderful Winemakers Dinner at
801 Chophouse
in Leawood. The chef prepared a mganificent dinner with wonderful, and inspired, pairings. A duck course paired with our MONTICELLO Estate Chardonnay was a wonderfully innovative and somewhat counter-intuitive pairing but it worked so well!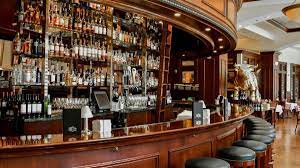 We enjoyed a terrific evening at
Indian Hills Country Club
in Kansas City. Many members came out for the evening. This was a terrific social event, which provided a great opportunity for me to share much of our 50 year family winemaking history in Napa Valley, but also to enjoy meeting many new friends and sharing some wonderful conversations. To really make the night a hit, they had a great old grand piano in the room, so I was able to share some insight into our wine blending process by playing the piano. I think it was the first time everyone in the room had ever 'listened' to wine!

I enjoy sharing my love for wine! Making a wine is a great pleasure of my life, although sharing it with others and seeing the joy it brings them is a close second!